Tibet tour with I Tibet travel and tours service; We believe in Individualism of our clients, As many Tibet Travel agency and Tibet tour operator would give you some per-made tour itineraries and give you options to choose from. We are not them, we will first ask you, what you want to see, what you want to experience in Tibet, and you will ask the purpose your Trip to Tibet. Accordingly we will offer you the most suitable tour packages. Many of our clients are very satisfied with our approach to dealing with their emotional and physical need. We do understand the challenges you might feel in the high altitude of Tibetan plateau. We do understand the nature of your financial constraint and scarification in making this dream tour. With this understanding, we are asking our clients to trust us for the quality of service and reasonable tour price. we make tours for someone like you looking forward to thanking yourself for the wonderful tour.
Followings are the Tibet tour option we are providing to our clients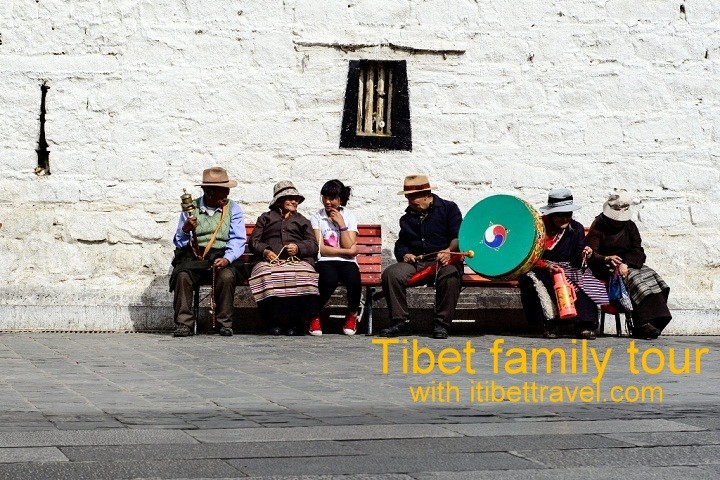 Tibet tours for family
Many parents want their young ones to learn about the diversity of this planet earth. Over years, Tibet has become a very popular family tour destination for the families. Tibet is a very unique in geographical and human society. Being a landlocked and Lock away policy of the regional government of Tibet has made Tibet with very unique and literally untouched society.
Over the years, We have many families traveling to Tibet with their children and their grandparents. We understand the requirements of the families traveling to Tibet. We know every requirement of the Small children and elderly person in this high altitude. All our itineraries are carefully designed with an understanding of the need that you might have.
Your young ones can really enjoy their Tibet tour, Our guide and crew member would offer your young one a lot to the parable from which their can Learn the teachings of Buddha and Tibetan way of living.
We will be your Tibetan family hosting Tibet tour. We will offer the best of the best Tibet Tour for your family.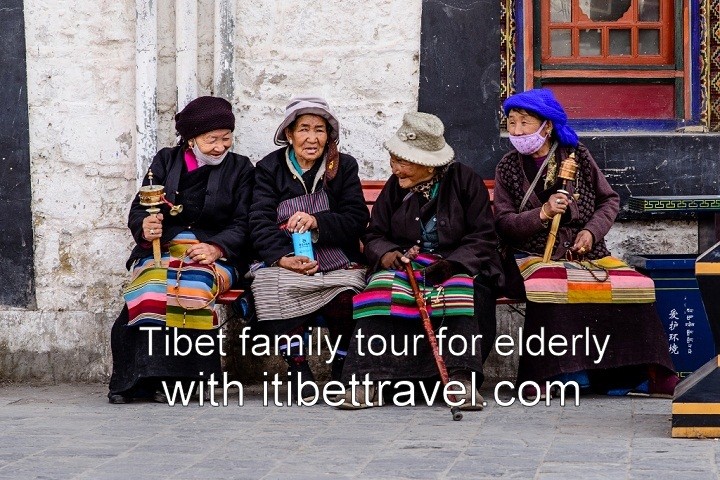 Tibet family tour for elderly
We know elderly people face bigger problem in high altitude. Last year a friend of guiding a couple from Monaco, there were here for about a three days Tibet tour in Lhasa and nearby area. The tour operator didn't have much idea about the issue there might face and don't arrange the oxygen and all the other necessary medicine for them. At the first night, he brought them some small oxygen tank for them. But unfortunately, the oxygen was over by the night and there faced the huge problems in breathing. The company, which organize their tour didn't even have an oxygen handy for them. He (the guide) end up borrowing the oxygen from us, which is all the time ready for our cars.
The similar cases happen to us. we had an elderly couple coming in from Holland. The woman wants to go and see the highest lake in the world, as she is keeping great interest in seeing beautiful sunshine and sunset at the lake. For her age, we could not arrange the Tibet tour to the other lake such as like Lhagba pool which is near the Everest Basecamp and another high lake in Tibet. At Namtso, she had a problem breathing and near faint. Our guide quickly gave CPR for her and gave her oxygen after she gains strength in breathing. She was very happy about the guide saving her life and she gave 10,000 USD for the gift to our guide. When we meet her at the hospital she is telling us how happy she is for the service and having the oxygen handy in our cars.
Tibet tours for Family with children
Last winter a client, she wants to introduce the world to her eight years old son. She chooses Tibet to introduce Tibetan culture to her son, and she chooses us to help her to make the tour design for her children. Before she starts her tour she was asking if she can help finding the children book introducing Tibetan culture to her son. It is hard for us to find the children book the Tibet as English isn't popular language for the children. But we direct them to buy the children book about Buddha's life story and Tibetan culture from amazon.com. during the tour Nick really enjoy the books and he really enjoy the tour after knowing a bit about Tibet and Tibetan culture. At the end of the tour, Nick left Tibet with lots of Tibetan gifts and Tibetan traditional dress from us. He said he will come when every he could to visit the US. His mother was very happy and She said
even though I am a single mother. I work hard to give the best education for my son and I want him to know the world and understand the interconnection he has in this world.
Yes, Nick is well connected to us and our nephew, even though there don't share a common language. But they share a common understanding and emotion. there are friends now a there even exchange gift on occasions.
Spiritual odyssey
Tibet to some means the closest place on earth to heaven. Hindus believes Tibet as a Land of god Shiva, many other believe in Tibet founding the father of their religion as mediated in Tibet. Whether you are a believer or not, Tibet being a roof of the world and being locked away by the mighty mountains of Himalayas has great spiritual treats to your spiritual self.
Each years thousands make a journey kailash to make a dip in the holy Manasarovar to wash away the sin accumulated. Chanting Bam bole at Kailash to make offerings to lord Shiva.
Each year thousand of Buddhist make their pilgrimage to the Lhasa and other parts of Tibet. Many of them make their journey by prostrating from all the way from remote Tibetan rehabilitate region in Yunnan to the Kailash.
The mystic land in many world religion has tons of spiritual treats. Please let us know your interest and the place you would love to visit and the experience you would love to have in you tour, and we will fix you the most suitable tours.
spiritual Tibet tour has become very popular choice over the years because Tibet is known as the spiritual center of the world. Due to its isolation over the centuries from the rest of the world, it is still now in the original and unique landscapes. Many world religion has its roots in Tibet, Hindu believes Tibet the Kailash region is where Lord Shiva has lived and meditate. Jain believes that Vardhamana Mahavira their greatest teacher have to meditate at the Kailash and achieve Kevala Jnana or enlightenment at the foot of mount Kailash. In Sikhism, there are somehow believes the Guru Nanak has travel to Tibet in his third of five major journeys he made during his lifetime.
There are many neo-Tibetan Buddhist followers in the west and other parts of the world. Tibet has become the root of the faith and the lineage there belongs to. Remembering the all the stories, they master told about the experience and life stories of the greatest teachers and the founder of their sect has brought many believers to Tibet to feel and follow the footstep of their masters.
We have been doing the Spiritual tour since I started my career as the professional guide. I have visited Mt Kailash about three times in every year ever since and I have made a lot of different tour itineraries for different people. My most famous tour itineraries are the after the footstep of Atisha, the Bengali scholar who rejuvenate the Buddhism into Tibet and the after the footstep of Guru Rinpoche.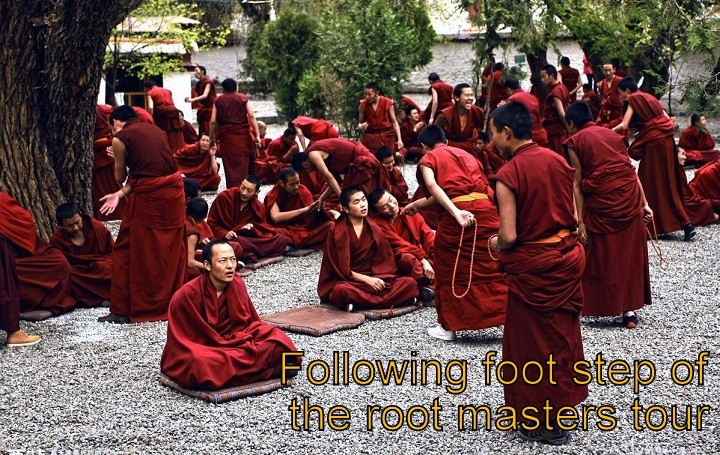 Following footstep of the root masters
We have many clients who are Noe Buddhist follower and there are coming into Tibet to live the life story of their root master. after the foot step to Atisha, Tsongkhapa, and the Guru Rinpoche has become so far the most popular. One follower of Drukpa Kagyu lineage of Kagyupa sect once said it is like living the life of my root lama once when I reach the Ralung monastery. When she reaches the monastery she visualizes the life of her root master.
Like her we have a huge number of global network of a friend how always helps us by spreading the good word about us and always gives us the opportunity to move ahead yet another wonderful itineraries which would help our future client with ready-made itineraries. We always have a reason to learn more and explore more about Tibetan Buddhism and its site. a client like her and their knowledge are helping us in becoming a unique on our own.
Honeymoon travel options
Wake up with your loved one on the rooftop of the world! Glittering pristine snow-capped mountains and timeless mystic landscapes make Tibet an effortless romantic setting for your honeymoon, romantic getaway or a place to simply pop that question.
We understand and value that a honeymoon is the most treasured beginning to your life shared together, therefore we strive to make it the most unforgettable time of your life.
With an optional photographer on call and an itinerary of some of Tibet's most breathtaking vistas, we are the most capable operator that will not only give you the most unforgettable experience, we can also capture those moments together for you.

Golden age adventure for senior citizen
This Tibet tour group is designed for the clients in their golden age or the elder-hood. We have been taking the elderly clients for many years. When we were a guide, our contacting travel agency, and other Tibet tours service provider would always handle us the group with an elderly person. As a result of being an elderly friendly service provider, we have numbers of revisiting clients and an ever-increasing number of clients refer us to their friends. we also have an increasing number of our global family members.
We understand the proper acclimatization of the elderly travelers. Many of our tour for elderly people would start from the lower altitude place in Tibet like Lhasa and Nyintri. At the beginning of the tour we move in a slower pace and then as you are proper to acclimatize we will then increase the pace of your tour and the altitude. The highest altitude you might travel is over 5000 meters of Mount Everest base camp. For our senior citizen tour, our health and well-being are utmost important for us. We will make the change in itinerary after consulting with you. During your entire journey, there will be two oxygen tank in the car. One for use and other for the emergency. We qualified first aid worker that makes us better able to help you in need.
It is always advice for all the senior citizens to have a medical checkup by your physician at home and have a prescribe medication for the higher altitude. please let know us about if you are allergic to anything. We will have some ideas about your body before we give your tour service this would make both parties in the better understanding of each others.
You are advised to tell your tour service provider in advance about any expectation you might have for the tour.

Tibet Trekking tour
Tibet due to its unique landscape became the very popular destination for the hikers around the globe. We offer the many off beaten trek route which would mesmerize you and left you with a fascinating experience which never vanish in your mind. We have many friends who could not stop thinking their experience of being humbled in front of gigantic Himalayan peaks, escape for havoc life of modern life and being with their inner self during the hiking.
All our crew members are friends for many years, who are very much experience in their with hiking groups. There have at least over fives year of working experience as a hiking crew to the different parts of the Tibet. Our hiking itineraries are designed to make you experiences the local custom and communities. You will enjoy the local culture with enjoying a challenging hike.
During your hiking, we offer you an opportunity to stay in Nomad tent for a day to two to experience the Tibetan nomad life. You will eat with them, learn their culture and way of life, the Yak and cattle with them for two days.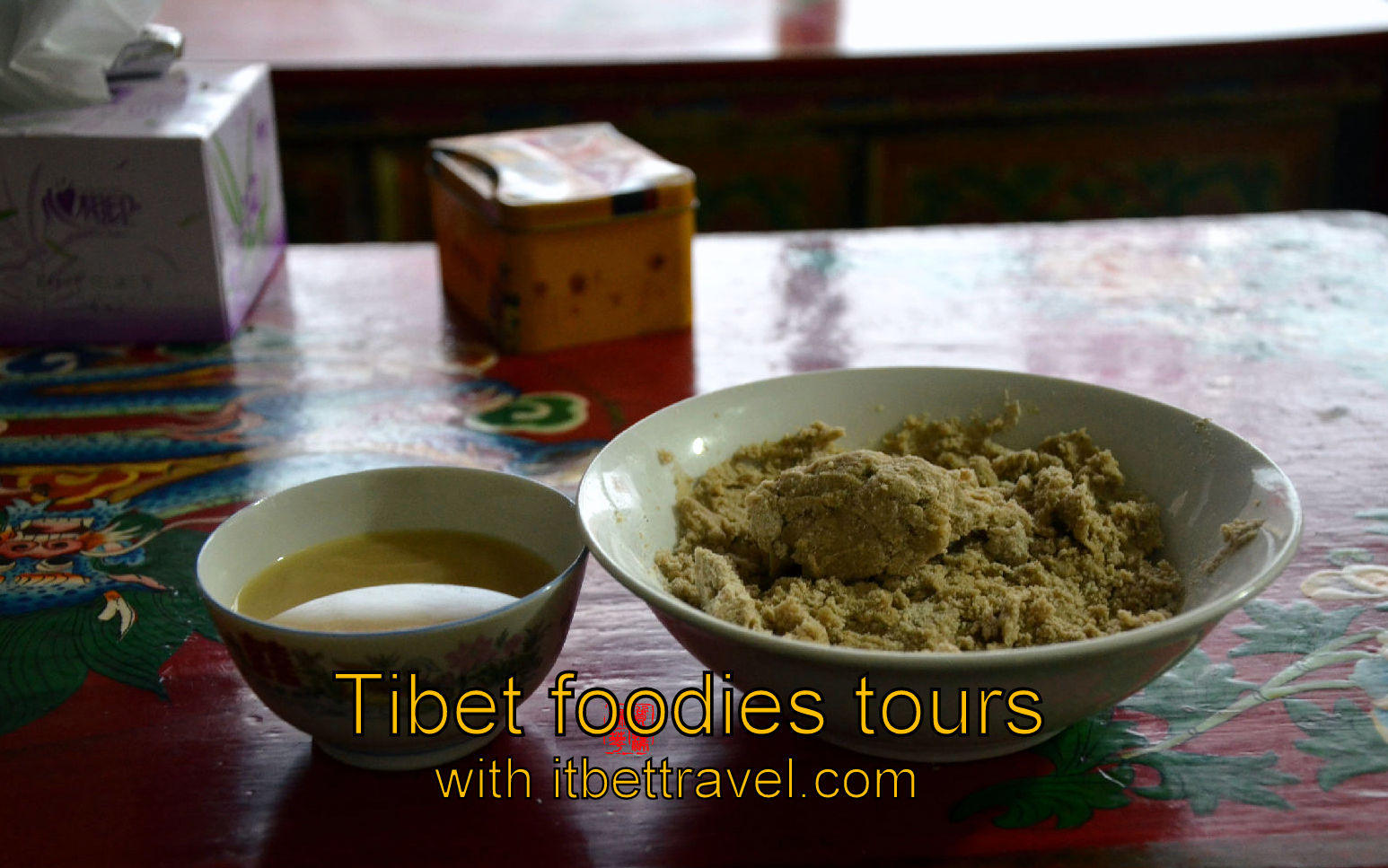 Tibet foodies tours
Every civilization has their own blend of taste which is very deeply rooted the culture. Food holds a very important place in every society. when every I go out and stay overnight at friends or my in-laws family, I miss my mom's cooked food. Every food has a different taste in a different house. every country and every race have their own food which is very deeply rooted in their culture.
Tibet too has our own food which is deeply rooted in our cultural heritage and religion. Most of our diet are meat when we are Buddhist. Buddhist is another part of the world will not buy how we make eating meat little sinful. we eat meat as we don't have other vegetables. we don't eat the meat of animals who do not have a hoof, we do not eat the flesh of smaller animals as more life will be sacrifice per meal it the size is smaller. we have rituals and custom of doing things by which we believe the sacrificed animal would give birth in the higher realms. please read more of the Tibet tour for foodies.
About us
i-Tibet travel and tours are a Lhasa Base Tibetan travel agency. We are fully Tibetan owned and operated a travel agency.
We can always make a custom made Tibet tour to suit the need of our clients. please contact me for more details itibettravel@gmail.com or read more of Tibet tour from this website.