Tour organised and carried out by real Tibetan locals. Competitive prices and are flexible in all the itineraries. Huge assistance to decide what to do and how.
Excellent communication. The group tour (Everest Base Camp) itself was excellent as we had a Tibetan guide who was able to give us insightful view of Tibet. The whole experience of being in Tibet was amazing and although expensive. I-Tibet did a good job throughout.
We booked a private tour with iTibet and we had a good feeling from the start based on their quick responses to our questions and professional handling of all of the paperwork, including our visas. Woaber, the owner of iTibet, was very accommodating and helpful.
The experience in Tibet was amazing and we are very grateful to Woaber & co. to make this all possible. iTibet travel is an excellent local Tibetan agency which we can recommend 100%.
Excellent guide and driver. Woaber was extremely kind and helpful in organizing everything and always responded to emails within hours. Amazing authentic Tibetan experience with stunning views and great accommodation for a very affordable price. Would absolutely recommend.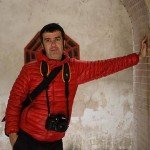 After my second trip finished I couldn't think but in my third visit to that lovely place and with no doubt I will use again ITibetravel. If you have any question that the agency can not resolve, or personal things want to ask, please feel free to do so in my email rodhongkong@gmail.com
Travel Planner
Plan your Tibet tour with us. We are a an ethical and responsible Tibetan travel agency base in Lhasa, Tibet. We know our Land, Culture and we are Tibet tourism Savvy. 
Free Travel Consultancy
We are always happy to help you to make your dream trip to Tibet a reality. Connect to us on Skype.
Tibet Nepal Border officially reopened after closure for two and half year. Now all the [...]