Do you want to travel to Tibet on a budget? Travel to Tibet is never a cheap and independent travel is never allow. But the budget Tibet travel is possible when you have local information. Lots of local Tibetan travel agencies in Lhasa fail to provide in-depth information about Tibet tourism, This makes lots of travel agencies make lots of extra money with the advantage of this miss information. But please keep this in your mind that even the lowest Tibet tour packages price could be very expensive.
With our years of experience as an tour operator and being a tour guide for a more than decade. We think there is a way you can avoid paying a huge amount of money to the travel agencies. We think we have some ideas in reducing the tour price and let you have the opportunity to travel in Tibet at comparatively lower cost.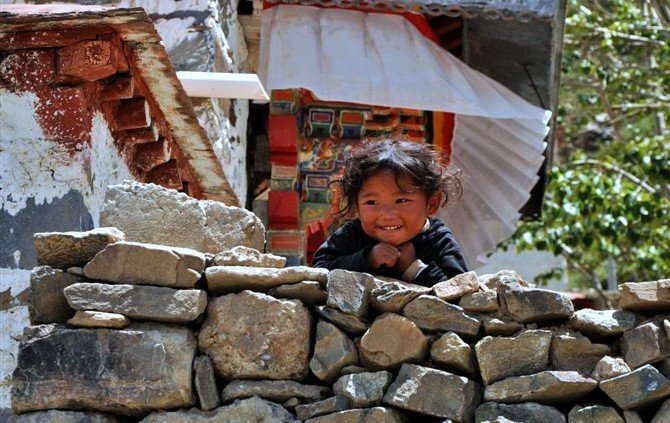 If you are really looking for the most in-expensive tour in Tibet, Join our Tibet group tour. We offer Tibet group tour for seven different tour route in Tibet and our tour is 200 USD cheaper than other tour operators.
Here are some pieces of information to help you to travel to Tibet on a budget
Many travel agency would charge you more than 800 RMB for the permit. In reality, the permit is free of cost. Yet we provide free travel permit service for anyone joining us for the Tibet travel tours services.
Hotels
There are wide ranges of hotel choice you can choose from. The very basic one are the dormitories in Lhasa and family guest house in other regions. The cost of the dormitories would not be more than 100 RMB and the stay in the family guest house.
The most popular grade of Hotels are the three stars. there are many famous Tibetan owned Three starred hotel in old Lhasa district; the most popular among frequent visitors are Kyichu Hotel, Yak Hotel. The very reasonable price for those three stars hotels is 300 RMB to 280 RMB. If you would like you to stay in Tibetan hotel for  Tibet experience. I would recommend you to choose House of Shambhala and Shambhala Palace. But the stay Shambhala would come at the higher price than those three-star hotels.
If you are looking for the hotels at better star grading you can choose from St Regis to Shangrila Lhasa. But for my knowledge better star grading doesn't mean a better service.

Vehicles
it is mandatory for every international visitors to traveling in Tibet need to have a private tour cab. Travelers can use the public transport only in Lhasa. Beside this traveler must have the private cab. You can clearly identify the tourist vehicles by the plate numbers. All the tour cab has third letter L. which means Lvyou in mandarin and it means to travel. The local travel agency can add some extra value for the price per kilometers. the ideal price per kilometers for the cab would be 3.5 RMB ( for low season; November to February), 4.0 RMB ( for the moderate season; April to June),  to 4.5 RMB ( for the High season; July to October) for the mini Van and vehicles with more seats would even higher.
It would be very clever to ask if your travel agency could provide you with the numbers kilometers you will be covering specific day and you can consider 100 km per days for the cab for in city tour day. please remember almost all the travel agency would add 100 km even if you are taking off day. you will need to clearly state not to include the cab on a free day. If you are taking free days outside Lhasa, travelers need to understand the drivers.
The guide Fees
The tour guide plays a very important role in the effectiveness of the tour. According to the practice of many travel agency, the tour guide plays a sole responsibility in operating the tour. those are not the good practice. but many do. almost all the English speaking tour guide would cost you 200 RMB per day. The most agency would ask you to pay higher. there are some travel agencies which would pay a better to the tour guide and they have the best of the best tour guide in Tibet. ideally, the cost of a very good tour guide would cost you 300 RMB to 250 RMB per day.
The best way to find a good tour guide is the recommendation from friends and family members how might have visited Tibet already. Maybe they can refer a very good guide to you. some year ago my friends would recommend me and the travel agencies would call me. this is a very good practice. The pointer: inquire a travel agency and book the tour with them and ask them you need a specific tour guide. in this way, you will have the best of the best tour in Tibet.
The join in group tour is a very popular practice among the international travelers. Many travel agency does provide a group tour. but be aware of seeing the maximum numbers of group members per group. Some make the big group of more than 12 members per group. The ideal group tours you can join is the group with max 8 members.
Following are our group tours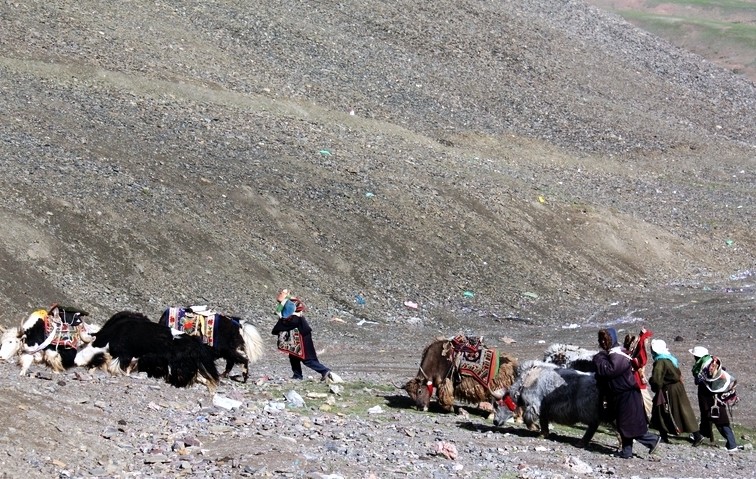 The wrong Practice and the warnings
1) Beware of Tibet tour operators base outside Tibet. 
We often meet international visitors in Coffee shops in Lhasa. Many were not all happy about the tour organized by the travel company outside Tibet. There are many travel websites and travel agencies from outside offering tours to Tibet. Many of them have a very attractive price. But what they do in reality is they are not physically present in Tibet all. They would sell the group to unprofessional low profile tour company in Lhasa. Which is why you will not get what you have been promised.  The nightmares are a very ill skilled tour guide and the hotel which does not promise to you.
2) Poor skilled tour guide
Every year I would meet foreign travelers at some tourist attraction requesting me if it is OK to come with my group in attraction. The reason is they guide would not know any things about the specific attraction and their guide could not even speak an understandable English.
3) Please remember travelers needs to Understand the facilities in Tibet.
Every traveler needs to understand what kind of facilities there would be used clearly. Some regions of Tibet do not really have a kind of facilities, you might think it should be. The best of the tour company in Tibet could offer you the options you can choose from. we often send the links to the Hotels and the picture of the cab and the guide. I often make sure the clients have very proper connections with the guide before the tour. It is extra but very helpful when I introduce the guide and let the guide and client interact for sometimes before coming to Tibet.
4) please remember cheaper tour doesn't mean better.   
Many websites tell people to go to the travel agency which is offering the cheaper tour as they would be more likely local. but my experience tells me completely contrary. My experiences are the local travel agency would give you a very reasonable tour price. Since there are located in Tibet and they would have a very good understanding of the local price. there are some people writing me to that they met only the tour guide and the driver and didn't get the quality of service as they were promised. The best is to find a local travel agency. ask the travel agency you will like to meet them on Skype and ask them to show a few places surrounding them. the real local travel agency would not mind showing you a bit of Tibet before you coming to Tibet.
5) Don't use any travel agency using Christian or western personal name and claiming to be a Tibetan. 
We do not have a culture of using Christian name beside have our own Tibetan name. Tibetan tour operator would never use any other name besides they birth name. If you find any travel agency using Christian name, there are not Tibetan and they are most likely not located in Tibet.
If you have questions and need my suggestions. please feel free to write me even if you are not using my service. but you can buy me coffee in Lhasa. write to me at itibettravel@gmail.com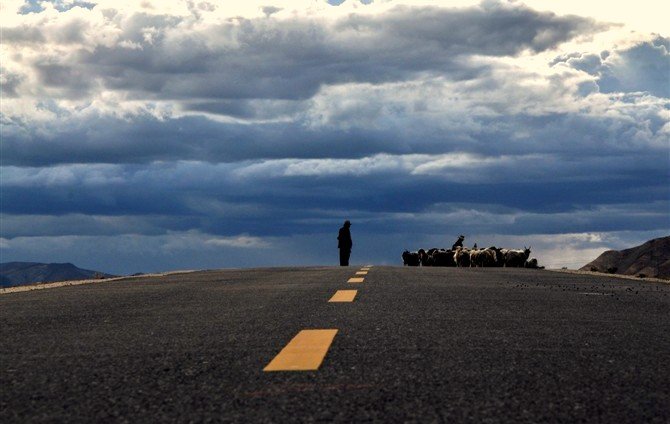 If you want to travel to Tibet on a budget, I can help you arrange it, please write to me on itibettravel@gmail.com