Experiences:
Circumambulate the Potala palace and Jokhang Temple with locals in the morning.
Explore Tibetan tea culture and enjoy the local fast food in local tea house.
Visit Tibetan monastery around Lhasa, meditate and learn about Tibetan religion and Buddha Dharma.
Visit Tibetan medical center and learn about Tibetan medicine.
Take bicycle ride to Tibetan villages in Dode valley. (optional, extra one day)
Visit nomad and eat a meals with them in their tent.
Lhasa tour is a very popular tour for elderly travelers and travelers in hurry. Lhasa is relatively low altitude as compare to some other regions of Tibet. Lhasa offers you the nectar of all Tibetan culture. Lhasa is not only an administrative center of TAR, it is a culture and commercial hub of Tibet. During your stay in Lhasa you will be able to explore the locals life style, eat local food and local drinks. Circumambulate the temples and palace with locals. Meet our family and eat out with us in traditional Tibetan restaurant.
you can add two-day for the bicycle day tour and explore Tibetan villages in Dodhe valley. A day tour to Ganden valley.
Best suit for: Families, Elders, Wanderers, hitch hackers.
Day 1) Arrival and acclimatization.
We will come to the Air port or the train station to receive you, then you will be escort to your hotel. It is always advice the travelers to take a good rest for proper acclimatization. please do not any activities which would lead you to dehydrate, like taking bath. And avoid hard work for the first day. Many travelers prefer to take a nap. by the evening i will come to meet you at the hotels and discuss about the itinerary and other stuff. If time let we will have a dinner at Tibetan restaurant.
Day 2) Lhasa sign seeing. Visit to Jokhang Temple and Sera monastery
In the morning after having your breakfast your guide will meet you at the hotel. Then you will first go to the Jokhang Temple, the holiest temple in Tibetan Buddhism. Since you hotel is in the Tibetan quarter of Lhasa city, you will walk to the Jokhang Temple. After visiting the Temple you can some time to explore the Old Lhasa city by your own for couple of hours.
The guide will fix you a time and place to visit. In the afternoon, you will visit the Sera monastery. This is a most well-preserved monastery in Tibet. The monastery you can sit in the courtyard where monks will be debating on Buddhist philosophy. you can stay there for some times. this is a very good opportunity for many travelers to take a picture of monks debate. You can tell your guide to give you some free times to explore the monastery by your own, if you would like to live in peace for some times.
Day 3) Lhasa sign seeing.
Visit to Potala palace, Norbulingkha (the Summer palace), and Drepung Monastery, Nechung monastery (There are near by)
In the morning you will visit the grand Potala palace. Your guide will fix and time as per the ticket timing. please do not bring any drinking water or any liquid to drink. you will be ask to either drink it or throw it at the check point. Plus please do not take a picture inside of the palace is restrict. there is a time limited of two hours to stay in side the palace to fit in all those travelers in limited time and state of vulnerability of century old palace against thousands of visitor alike. you guide might hurry you. But if you would like to see some thing or spend a few moment in specific place please let know her.
After the visit is over you will be descending from back side of the palace. I always take my group to take a rest and have a tea with locals in tea shop in garden. many travelers like it. Yet prepare to have a load of people focusing on you. its new to them, if you don't look Asian. but a smile and cheerful aptitude would do the cure and would make it a memorable time. in the garden there is a small island in the pool. the temple is dedicated to the King of Nagas, living in our world yet not visible to our eyes. you might want to visit it. If you are a family travelling with a children i would suggest you to rent a paddling boat and paddle in the pool.
after spending few times in the garden, then i would suggest you to go to Norbulingkha. There is Tibetan restaurant near the Norbulingkha which serves a very good Tibetan food. you will then visit Norbulingkha palace. please buy a bottle of water before entering the gate. It is a not a single one building palace. its more like a resort with one palace for two Dalai Lamas.
After the Norbulingkha Palace, your guide will ask you if you still have the visit Drepung Monastery and Nechung monastery. If you do, then you can visit the Drepung monastery and Nechung monastery. Nechung is locate at the foot hill of Drepung monastery. in total this two monastery would take about two hours. beware that there is a quite a lots of high stair case you have to climb up to.
Day 4) Visit to Ganden monastery, (Optional)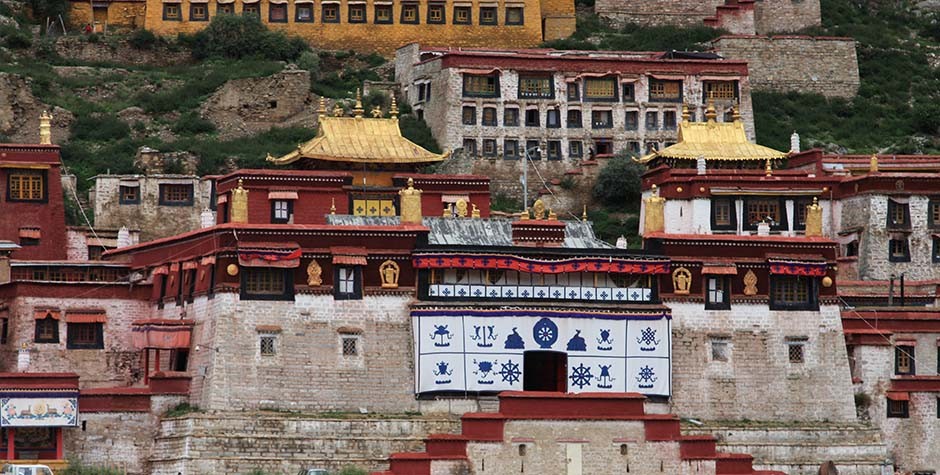 Ganden monastery is locate 50 kms east of Lhasa. you will have to travel little early in the morning. this is a similar to the two big monasteries in Lhasa. the proper visit would take about one and half hour. if you are in sound health I would suggest you to take a Kora (circumambulation around the monastery). once when you are one the one the top of hill, you will have a very great empathetical view of the valley and Tibetan villages in distance. one your back you will see the valley Lhasa river. It's like a bring on top of the world.
On your way back i would suggest you to visit a Tibetan village and send some times there. May be invite your self to some ones home by bring a gift. i would suggest you to take a detour to the Drupshe Village. Some how for some unknown reason it seems in my eyes when ever i hear a word Tibetan village. It's just a beautiful and peaceful village.
Day 5) Cycling Day- Paddling to Dhodhe valley, (Optional)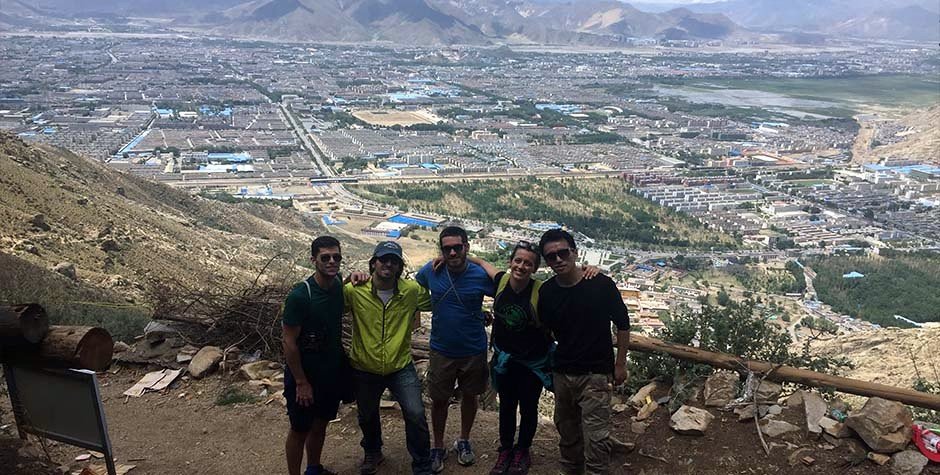 The valley lies north to Lhasa. we will by a pack lunch from a restaurant in Lhasa. we will bring some drinking water. we will escape the bustling noise of modern Lhasa city and paddle into the valley of Dhodhe. As we enters the peaceful of country side. you will ride through the villages and farms. we can stop by at some peaceful locations. and be in peace for some times. we will return back to Lhasa from the point where the road will start to escalate to higher into the hill.
Day 6) Departure
this would your departure day from Tibet, we will escort you to your point of departure. this is the day you will leave Lhasa as our friend.
Please book the tour a month before the real date of visit. i need at least 17 days to process the Tibet Travel Permit
The copy of your Passport and the Visa has to be clear enough to read all the letter on it. The copy of passport must be of the passport one which you have or have your visa on.
please read this page for clear concise information about traveling to Tibet and thing to do before travelling into Tibet.
Remember coming in from Nepal and china is different. if you are coming from Nepal (flight or overland), you need to have visa applied for PRC embassy in Kathmandu. We will send your visa invitation to friend agency in Nepal.